Stellaris ShipReady Assays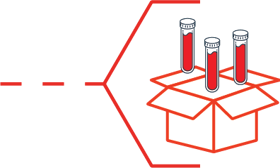 Please note, our current off-the-shelf Stellaris catalogued probes will now be known as ShipReady Assays. Biosearch Technologies' Stellaris ShipReady Assays significantly improve ease of use for the Stellaris technology by providing convenient, ready-to-ship positive controls against mouse or human reference and long non-coding RNAs (lncRNA). These products have been verified on cell lines and produce the expected signal so you can have confidence in your studies. Stellaris ShipReady Assays have a 1 nmol delivery and are only available in the Quasar® 570 dye. For more information about using controls, please refer to this recent article: Five Ways Controls Can Demystify Your Stellaris RNA FISH Experiment.

Stellaris DesignReady Assays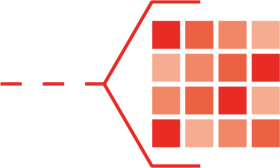 Recently we added a new product offering called Stellaris DesignReady Assays. Biosearch Technologies' DesignReady Assays take the guess-work out of designing your own assay. These pre-designed catalogued assays have gone through rigorous bioinformatic analysis to ensure specificity. Stellaris DesignReady Assays are made-to-order, with a 5 nmol delivery, and many of them are available in the following dyes: CAL Fluor® Red 590, Quasar 570, CAL Fluor Red 610, and Quasar 670.

Stellaris RNA FISH Buffers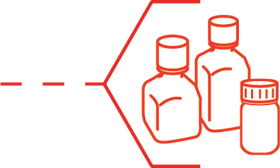 Stellaris RNA FISH Hybridization and accompanying Wash Buffers provide a convenient workflow solution for Stellaris applications and contribute to a more robust system for RNA detection and analysis. The buffers contain proprietary additives to enhance detection, particularly for assays that typically exhibit more pronounced background fluorescence. We have observed, in over 50% of probe sets, pronounced background reduction effects compared to conventional RNA FISH buffers. Stellaris RNA FISH Buffers allow for consistency amongst your experiments, the convenience of having pre-made buffers, and confidence in your assays. We have updated our current protocols so that you may effortlessly integrate these new buffers in your experiments.
Hybridization Buffer (10 mL): Enough provided for 50-100 hybridizations. Deionized formamide must be added before use.
Wash Buffer A (60 mL): Enough provided for 50-100 samples. Deionized formamide and nuclease-free water must be added before use.
Wash Buffer B (20 mL): Enough provided for 50-100 samples. Nuclease-free water must be added upon first use.

Turnaround time: Stellaris RNA FISH Buffers ship the same day for orders placed before 2:00 PM (PST).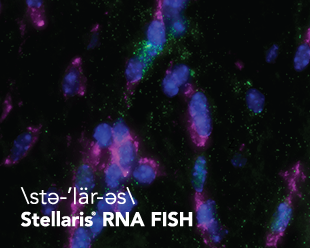 Take $75 off your Stellaris order
Use Code: FOUNDATION
Purchase a Custom Stellaris set with a ShipReady or DesignReady Assay to get $75 off your entire Stellaris order. Just enter the promotion code when you checkout to redeem the offer.

*Restrictions: Promotion can not be combined with other offers.